While aging is inevitable, premature skin aging is something that you can definitely avoid.
How?
By following these tips…
Understand the Importance of Cleansing
If you are worried about skin aging, then, if you haven't already done so, it will only be a matter of time before you end up investing in a plethora of different anti-aging products.
This is all well and good, but none of those products will make much of a difference unless you cleanse your face before applying them.
From dead skin cells and dirt to sebum and other impurities, all of these unwanted particles quickly build up on the surface of your skin, blocking up your pores. As you can imagine, applying skin care products over the top of this will mean that those products are unable to properly penetrate your skin, since there are so many things in their way.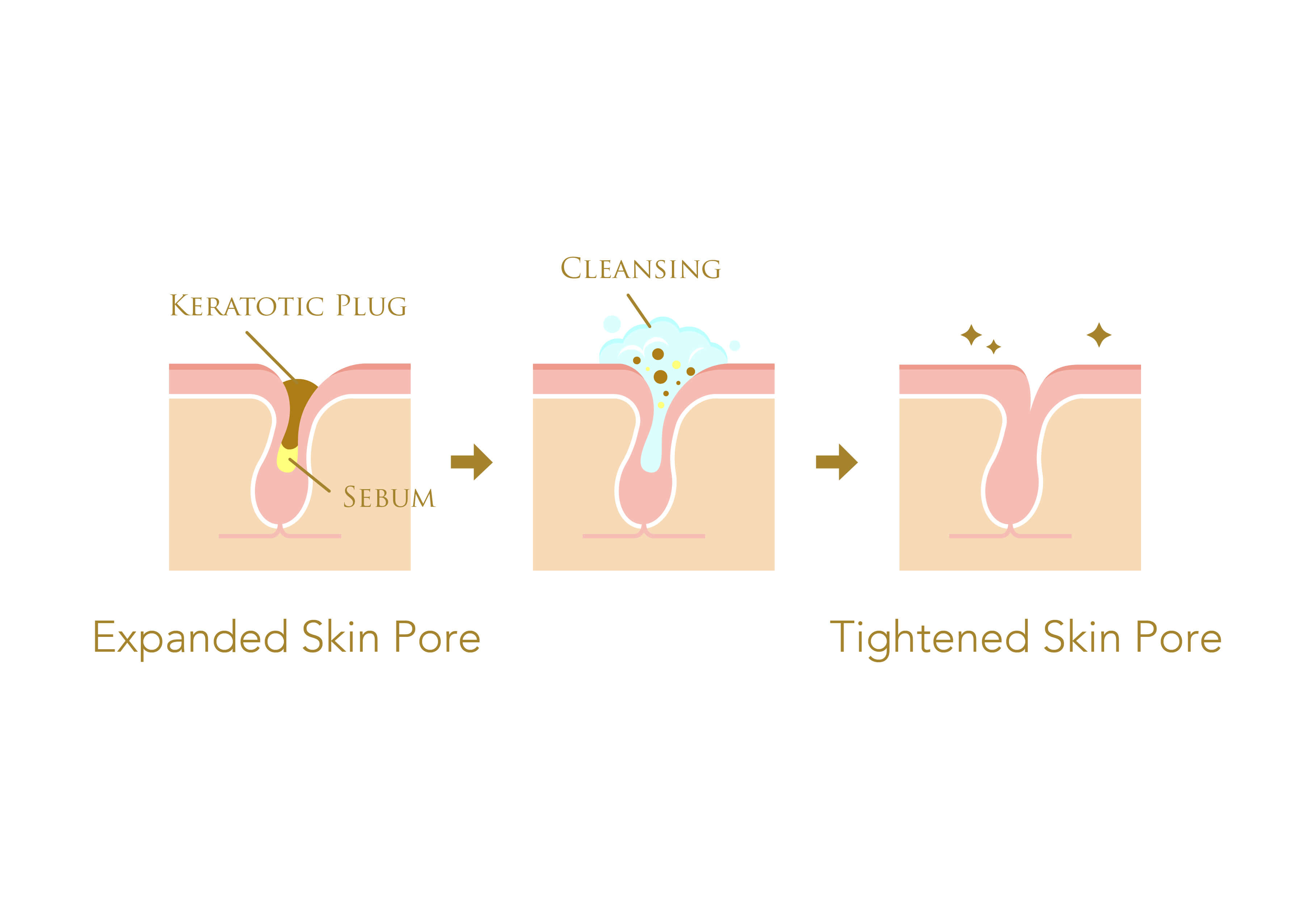 While cleansing is key to keeping your skin youthful, you do also need to make sure that you are using the right cleanser.
Go for something quite mild and gentle, and stay away from any harsh foaming cleansers.
Why?
Because while they may create quite a satisfying lather, they also often strip away all of the skin's natural oils. Yes, you want a cleanser to clear away any excess oils on your skin, but it should still leave some behind. These oils are so important when it comes to protecting your skin from harm, especially as your skin ages.
Exfoliate to Speed Up Cell Turnover
Do you know what your skin cell turnover process is?
Well, your skin is constantly creating new skin cells, with this happening deep within your skin. As the skin cells mature, they are pushed upwards, and eventually reach the surface of your skin. Soon after that, they die off, after which your body sheds them and replaces them with the newer skin cells that are next in line.
When you are young, your cell turnover process is quite fast. For babies, it takes just two weeks, and then extends to about a month for teenagers. Between the ages of 20 and 40, your cell turnover rate slows down to about 42 days. Once you're in your 50s, it slows down even more, and can often take up to three months.
What does this decline in cell turnover mean for your skin?
It results in the following:
Duller and drier skin
Fine lines and wrinkles
Age spots
This is where exfoliation comes in…
Whether you decide to exfoliate physically or chemically, exfoliation has the effect of speeding up your skin cell turnover.
Of course, in order to experience this, you need to be exfoliating regularly.
How often should you be exfoliating?
This all depends on your skin type…
Ideally, around two or three times a week, although you may find that exfoliating once a week is enough if you have particularly sensitive skin.
Keep Your Skin Protected from the Sun
It is no secret that sun protection is important, but this becomes even more so if you are trying to protect your skin from premature aging.
Why?
Well, for starters, up to 90% of visible skin aging is caused by the sun.
Imagine how many wrinkles you might have been able to avoid if you had been diligent about sun protection all your life!
Don't worry, it's not too late to start now…
The sun's UV rays damage the collagen and elastin in the skin. Both of these are important structural proteins that are responsible for how smooth, firm and tight your skin is.
While you have likely already experienced quite a bit of damage, protecting your skin from the sun now will prevent that from worsening.
How should you protect your skin from the sun?
With a broad-spectrum sunscreen that has an SPF of at least 30. That's a great starting point.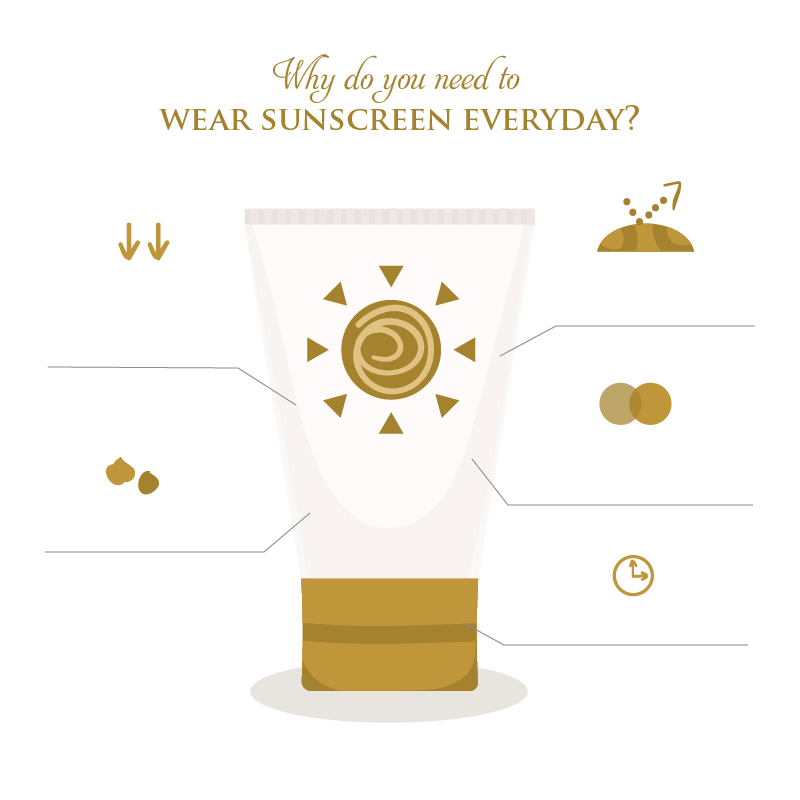 You should also take other sun protection measures, such as:
Wearing sunglasses
Wearing a wide-brimmed sun hat
Staying out of the sun during the hottest hours of the day. This is usually between 11am and 3pm, although it depends on your exact location
Wondering if there's anything you can do about the sun damage that has already been caused?
Yes, there is. This is where antioxidants come in…
Nourish Your Skin with Antioxidants
The sun's UV rays cause the formation of free radicals in the skin, and these are what damage the skin's collagen and elastin.
However, free radicals can be triggered by so many other factors too, from pollution to certain cosmetic ingredients to various lifestyle choices, such as smoking or alcohol consumption.
What exactly are free radicals?
They're basically unstable atoms. They are unstable because they are missing an important electron. In order to heal themselves, free radicals go around attacking other cells to try to steal their electrons. This then turns those cells into free radicals too, causing a vicious cycle of damage.
Antioxidants are the only way to counter all of this…
Antioxidants contain several spare electrons. When they come into contact with a free radical, they donate an electron to it, therefore healing and neutralizing it. This then turns those free radicals back into healthy cells, preventing them from causing any more damage.
Many antioxidants can also work to reverse some of the damage that free radicals have already caused to the skin.
You probably want to know which antioxidants you should be using to experience these benefits…
Pretty much every antioxidant will do some good for your skin, but here are some of the best:
Vitamin C – not only is vitamin C an antioxidant, but it also helps to increase your skin's natural production of collagen (which slows down significantly with age)
Vitamin A – one of the most potent anti-aging ingredients out there, vitamin A not only has antioxidant properties, but also repairs the skin's cellular structure, re-balances oil production, speeds up cell turnover and boosts collagen production
Niacinimide – also known as vitamin B3, this antioxidant reduces the appearance of the visible signs of aging while also increasing skin hydration
Green Tea – packed with polyphenols that have antioxidant, anti-inflammatory and anti-carcinogenic effects
Resveratrol – protects against damage caused by UVB rays, while also protecting the skin's collagen
Lycopene – reduces DNA damage in skin cells while increasing collagen production and improving the skin's texture
Grape Seed – contains powerful proanthocyanidins, which have been shown to be even stronger than vitamins C and E when it comes to neutralizing free radicals
One thing to keep in mind is that antioxidants work even better when they are combined. This is why it is always best to ensure that your skin care routine contains multiple antioxidants, as this will have an even greater effect in protecting your skin from premature aging.
Give the Skin Around Your Eyes Some Extra Love
The skin around your eyes can be up to ten times thinner than the skin on the rest of your face. It also contains far fewer oil glands, making this area so much more susceptible to dryness, as well as the visible signs of aging.
This is why many people often develop fine lines around their eyes before these appear on other parts of the face.
The best way to prevent this is with the use of eye serums and creams.
These will keep the skin around your eyes moisturized and hydrated, giving your skin cells everything they need in order to thrive.
You are probably thinking…
Can't I use my regular serum and moisturizer for this?
You can, but these will often be a thicker formula than the skin here needs. Being so thin and delicate, you would be best off with a specialized formula that will allow this sensitive skin to properly breathe.
Plus, specialized eye serums and creams will also contain a few extra ingredients that the skin around your eyes would benefit from, such as caffeine and vitamin K.
If you want to give the skin around your eyes an extra moisture boost, consider using eye masks like the 24K Collagen Eye Renewal Mask. It's formulated with skin-loving ingredients like lavender oil, collagen and gold to really smoothen and illuminate the eye area.
Not only is using eye masks super effective, it also easy to use and luxuriously pampering.
Eat A Healthy, Well-Balanced Diet
The phrase "you are what you eat" couldn't be more true when it comes to skin care…
The food that you put into your body has a huge effect on the health and appearance of your skin. If you are eating a poor diet, it doesn't really matter how many high quality topical skin care products you use – your skin will never be able to truly thrive.
This becomes even more important as you age…
The food that you eat can help to boost your skin's slowing functions, keeping your skin looking youthful for so much longer.
So, what should you actually be eating?
It goes without saying that a fresh diet featuring plenty of whole foods, and with few refined, processed foods, is what is going to be best for you.
However, here are a few more detailed tips:
A five-a-day rainbow – five portions of fruits and vegetables a day is a must, and these should feature a rainbow of different colors. Each color signifies the presence of different antioxidants, which is why a variety is so important
Minimal processed sugar – when you consume sugar, this causes your insulin levels to spike. Not only can this lead to acne, but sugar also destroys the collagen and elastin in your skin, leading to premature skin aging
Healthy fats – while some fats are bad, some are vital when it comes to healthy skin. The fats that you will find in oily fish, avocados, nuts and seeds contain essential fatty acids that keep your skin elastic, smooth and supple
Don't crash diet – weight fluctuations are common with age, but these not only lead to stretch marks on the body, but also sagging skin and wrinkles on the face. Many diets are also lacking in certain nutrients, resulting in your skin suffering even more
Stay hydrated – your skin struggles to retain moisture as it ages, making it so important that you keep your skin fully hydrated from within
Catch Up on Your Beauty Sleep
It's called beauty sleep for a reason…
Many people don't realize that their skin doesn't sleep when they do. Instead, while you are asleep, your skin is working hard to heal and regenerate. Your REM stage of sleep is when this happens the most, with your skin producing a high amount of collagen and elastin at this time.
As you can imagine, this is something that you should be trying to encourage as much as possible.
How?
By making sure that you are getting enough quality sleep each night. Ideally, you should be sleeping for between seven to nine hours, although the amount of sleep that you need does slightly drop as you age. So long as you wake up feeling refreshed and energized, then that's a sign that you have had a good sleep.
Want to give your skin some extra support?
This is where a night time skin care routine comes in handy…
Skin care products designed for night use will contain ingredients that support all the jobs your skin does during the night. Some of these ingredients, such as retinol, are not suitable for daytime use, making a specialized night time skin care routine a must if you want to protect your skin from premature aging.
One other thing that can help is ensuring that your pillowcases are made from silk or satin.
Why?
Because as you move your head around your pillow during the night, most fabrics end up tugging at your skin. This causes friction, which leads to accelerated skin aging.
With a silk or satin pillowcase, your skin will simply glide over the fabric, with no friction being caused.
Nobody wants to deal with fine lines, wrinkles, sagging skin and everything else that comes with skin aging, especially when this is happening earlier than it should. Fortunately, there are several steps that you can take to protect your skin from premature aging, so make sure that you get started before it's too late!